MASTER CLASS INDEX-DESIGN, ODILE DECQ
September 21, 2015
On april 8th, French architect Odile Decq will be giving a lecture at Espace Infopresse. Known as much for her eccentric style than her skillful mastery of forms and materials, Odile Decq will share with us her experience on managing major international projects.
Odile Decq à Montréal – Le parcours, l'architecte et l'oeuvre. from Cab Deco on Vimeo.
One of her upcoming, and most important, project will be the inauguration her own architecture school: Confluence. It takes its name from the Lyon neighborhood in which Decq has set the school. It is the next step for Odile Decq, as she has been directing the École Spéciale d'Architecture since 2007, after having previously taught there as a teacher.
The Institute for Innovation and Creative Strategies in Architecture will offer a curriculum focused on multidisciplinary complementary classes. English will be featured as the main language to foster better relationships with the international community.
Odile Decq is collaborating with four other accomplished architects and a variety of specialist in different domains to create a complete and diversified program.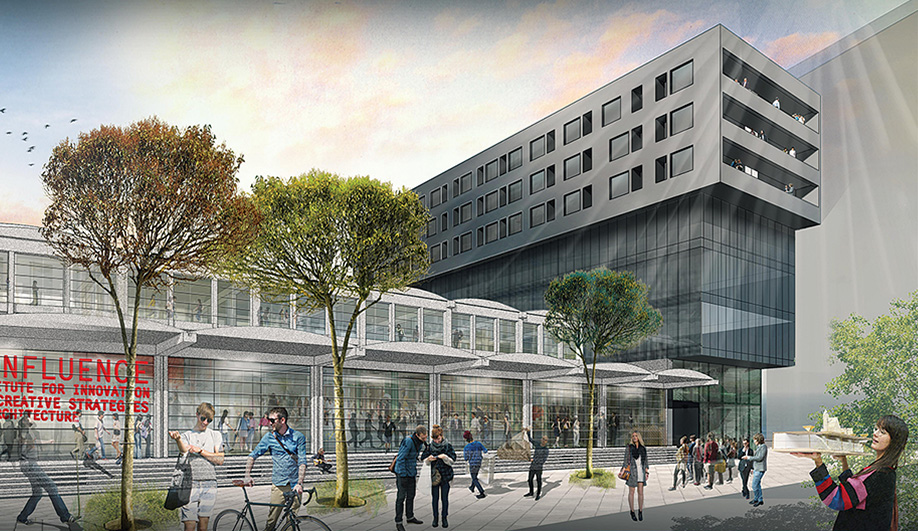 1 woman, 1000 realisations.
The prolific Odile Decq has found success in many different projects. In 2013, she was awarded the Woman Architect prize from the l'Association pour la Recherche sur la Ville et l'Habitat. She also won the Designer of the Year award at Maison & Objet.
While putting together the plans for Confluence, she has also collaborated on the Force en presence exhibit at the Galerie Polaris in Paris.
Her unique take and vision on architecture has enabled her to work on large scale international projects like the Contemporart Arts Museum of Roma in 2010 and the Opera Garnier's restaurant in 2011. In 2012 she also signed off the Fond Régional d'Art Contemporain of Brittany.
Her large scale projects have all been acclaimed. Her expertise has won her more than 31 prizes since 1986.
A monthly gathering to share, inspire and reflect on themes related to design and architecture, the Master Classes Index-Design presented by CAB Déco aim to share the knowledge of an internationally renowned designer or architect in an open discussion.